UN human rights panel criticises 'restrictive' Irish abortion law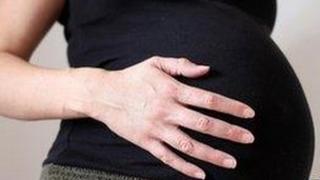 A UN human rights panel has criticised the "highly restrictive" abortion laws in the Republic of Ireland and said they should be changed.
The committee also recommended better investigations into allegations of abuse against women and children in state-funded homes.
The UN report made recommendations on 19 areas of "concern".
The Irish Council for Civil Liberties (ICCL) has called for a full parliamentary debate on the report.
ICCL director Mark Kelly said the recommendations were caused by "the ongoing failure in our law, policy and practice to respect the human rights, autonomy and bodily integrity of women".
The Irish government has previously said a referendum would be needed to further change the laws on abortion.
Deputy prime minister (Tánaiste) Joan Burton ruled out a vote taking place before the next general election.
Symphysiotomy investigation
The UN panel report said that Irish abortion law should be revised "to provide for additional exceptions in cases of rape, incest, serious risks to the health of the mother, or fatal foetal abnormality".
Among its other recommendations, the report said there should be a "prompt, independent and thorough investigation into all allegations of abuse" against women and children in state-funded homes.
The report also recommended that an investigation be launched into cases of symphysiotomy.
Symphysiotomy is the surgical procedure to break the pelvis during childbirth to allow a baby to be born.
The procedure was performed on around 1,500 women from the 1920s to 1984.
Around 250 women who had the procedure are still alive today.