Car crashes into front of house in Finglas, Dublin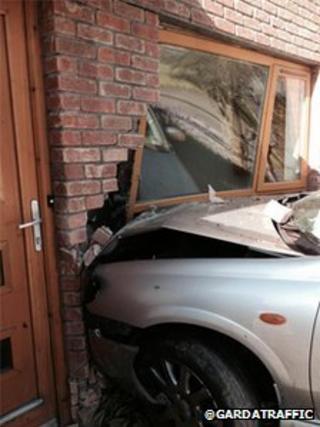 A car has crashed into a house in Dublin causing substantial damage to the front of the property.
It happened on St Margaret's Road in Finglas around 07:00 BST on Sunday.
A window and wall were badly damaged, but nobody was in the house at the time.
Gardaí (Irish police) have appealed to the driver and any witnesses to contact them.