Donegal search to resume for missing man after anchored yacht found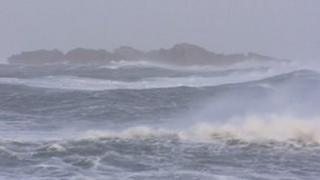 A search has resumed for the skipper of a yacht that was found anchored off Sheephaven Bay in County Donegal with no-one on board.
It is understood the boat was in the water for up to ten days, but the alarm was only raised on Sunday when the man's family contacted the police.
Malin Head Coastguard found personal belongings on board the yacht.
Jim Crerand, from Malin Head Coastguard, said: "We were tasked to the boat and knew something was wrong."
Underwater search
"The yacht was open along with the hatch and everything," said Mr Crerand.
"The police are also investigating and the family was contacted. They said they hadn't seen their son for quite a few days."
Mr Crerand said the man's family were "really worried" and wanted him reported as a missing person.
"House-to-house searches have also been carried out and an underwater search began at the weekend.," he said.
"Nothing has been found yet, but the search will continue."