Alan Shatter donates severance pay to Jack & Jill Foundation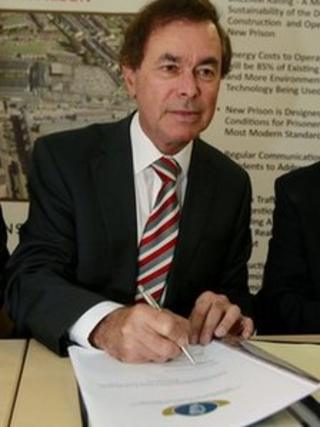 Former Irish Justice Minister Alan Shatter has announced he will donate his severance pay to charity.
Mr Shatter was entitled to 70,000 euros (£56,691) after resigning from his post earlier this month.
He resigned after receiving a report into allegations made by a police whistleblower.
He said the money would go to the Jack & Jill Foundation, which supports families of children born with serious neurological conditions.
Mr Shatter made a statement to the Irish parliament (Dáil) on Thursday afternoon.
He said he was surprised to find out that he was eligible for severance pay, as legislation abolishing such payments had been passed.
Mr Shatter said if he retained the money, it would be worth around 34,000 euros (£27,535) but, because of tax incentives for charities, it would be worth in the region of 50,000 euros (£40,492) to the Jack & Jill Foundation.
Stood down
He added that he hoped the donation would be seen as an appropriate way to mark the end of ministerial severance payments.
Mr Shatter stood down as a cabinet minister on 7 May after receiving a report into how he and his department handled the issue of police whistleblower Maurice McCabe.
The whistleblower had raised concerns that senior officers had acted inappropriately in getting penalty points removed from the driving licences of well-connected offenders.
Mr Shatter said at the time that he disputed some of the report's findings, but he was going to take responsibility so as not to distract from the government's work.
A day before his resignation, a report by the Republic of Ireland's data commissioner found that the former justice minister had broken data protection laws by disclosing, on live television, police information that an opposition parliament member had been using his mobile phone while driving.