French red faces over trains that are 'too wide'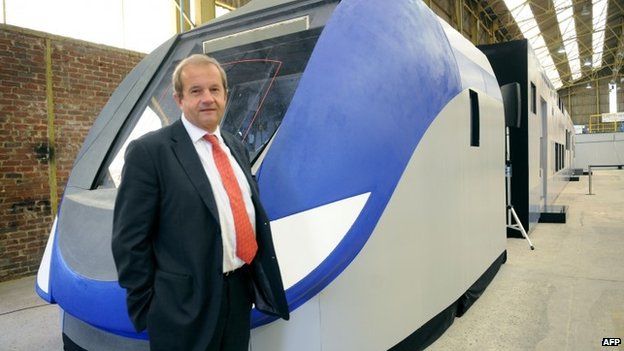 The French train operator SNCF has discovered that 2,000 new trains it ordered at a cost of 15bn euros ($20.5bn; £12.1bn) are too wide for many regional platforms.
The BBC's Christian Fraser in Paris says that it is an embarrassing blunder that has so far cost the rail operator over 50m euros ($68.4m; £40.6m).
Our correspondent says that the cost is likely to rise even further.
Construction work has already started to reconfigure station platforms.
The work will allow new trains room to pass through. But officials say that there are still 1,000 platforms to be adjusted.
The error seems to have happened because the national rail operator RFF gave the wrong dimensions to train company SNCF.
Our correspondent says that they measured platforms built less than 30 years ago, overlooking the fact that many of France's regional platforms were built more than 50 years ago when trains were a little slimmer.
The platform edges are too close to the tracks in some stations which means the trains cannot get in, officials say.
A spokesman for the RFF confirmed they had "discovered the problem a bit late".
Transport Minister Frederic Cuvillier blamed an "absurd rail system" for the problems.
"When you separate the rail operator from the train company," he said, "this is what happens."