Love/Hate teenage actor shot in leg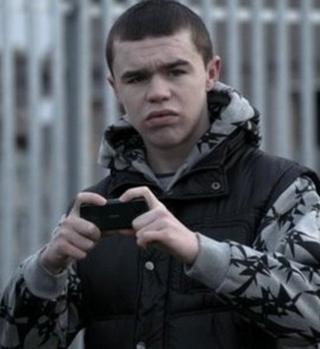 A teenager who starred in the RTÉ drama Love/Hate has been shot in the leg in Dublin.
Leroy Harris, who is 19 and from Mariners Port in the city, was walking with another man when a number of shots were fired at them.
The attack took place near Rutland Cottages at about 03:30 BST on Thursday.
The actor was taken to hospital where his injuries were said to be not life-threatening. He is expected to be discharged from hospital later.
Mr Harris featured in the drama series last year when he took part in a scene in which a cat was shot dead.