Police called as Cork water meter installation halted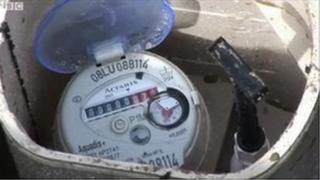 Police have been called to an estate in Cork following a dispute over the installation of water meters.
Contractors from Irish Water had to stop work after a stand-off with residents and protesters at the Ashbrook estate in Togher.
The contractors left the area on Tuesday afternoon but are expected to return to the site to complete the metering.
Irish Water is due to issue its first domestic water bills in January 2015.
The company said contractors at the site halted metering work for a short period in order to maintain the safety of the staff, the public and the site of work.
The protesters had objected to the installation of the meters.
Irish Water said it respects the right to protest and tries to facilitate this right as far as is reasonably possible.
The company was established in March 2013 to bring water and wastewater services in the Republic of Ireland under one national provider.
It is taking over responsibilities formerly administered by 34 local authorities.
It began a rolling programme of water meter installation in August 2013 in preparation for the application of domestic water charges from October.
The company said customers with a meter will be charged on the basis of use, while customers without a meter will receive an assessed bill based on a close approximation of water usage.