Leaving Certificate grading system to be reformed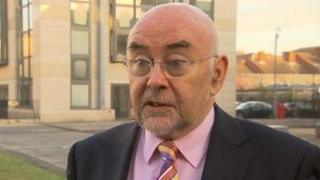 Authorities in the Republic of Ireland are considering a proposal to revamp the grading system for university entrance exams.
The proposal would see the number of grades available in the Leaving Certificate reduce from 14 to eight.
Education Minister Ruairí Quinn said the new grading scheme aimed to shift focus from exams to in-class learning.
The new grading system could be introduced in June 2017.
The plans were unveiled in an interim report, published by the Department of Education, that aims to reform how students move into higher education.
Speaking about the report, Mr Quinn said: "For the first time, we see the concerns around the high stakes nature of the points system and the Leaving Certificate being addressed in a coherent way across both the second and third level."
Mr Quinn added that the high number of grades that currently existed for the Leaving Certificate were acknowledged to be contributing to a culture of rote learning.
The Teachers' Union of Ireland broadly welcomed the proposal but said it would be "window dressing" unless there was also increased funding for third level education.