Michael Donnellan to look at prison recordings implications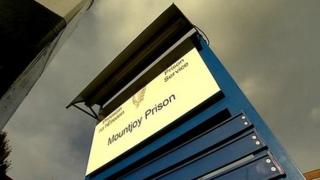 The Irish prison service's director general has said he will look at the implications of the recording of phone calls between inmates and solicitors.
Michael Donnellan said he had ordered a general check on the recording of phones within the prison system last Wednesday.
He told RTÉ this was because he was aware of public issues in relation to recording.
The Irish justice minister has ordered an investigation into the recordings.
"I have asked the Inspector of Prisons to carry out an urgent independent investigation into all the circumstances surrounding the recording of telephone conversations between prisoners and their solicitors," Alan Shatter said.
He said he had asked the inspector to submit his report to him "as soon as possible".
Mr Donnellan revealed the general check he had asked for had uncovered an error in the recording of solicitors.
He said he alerted the Department of Justice on Sunday evening.
Mr Donnellan said he informed the department's secretary general on Monday morning and sent a detailed note to Minister for Justice Alan Shatter on Tuesday.
He added that the information contained in the recordings had not been compromised and had not gone anywhere.
Police did not have access to the recordings, but up to 20 internal prison service staff involved in security and IT did, he said.
Mr Donnellan also said about 84 of the prisoners who had had their phone calls inadvertently recorded since 2010 were currently inmates.
On Tuesday, the prison service said it would write and apologise to the solicitors of the inmates whose prison conversations were recorded.
An anomaly in the system meant that calls prisoners made to a second solicitor were inadvertently recorded in all the country's jails, except for the two open prisons and the E-wing in Portlaoise, which houses some of Ireland's most dangerous inmates.
It has now been established that 139 current inmates had 1,749 calls to their solicitors recorded since July 2010.
Another 1,093 recorded calls to solicitors are still being investigated, but are believed to relate to prisoners who have since been released.