'Breaking Bad' step-by-step drug article withdrawn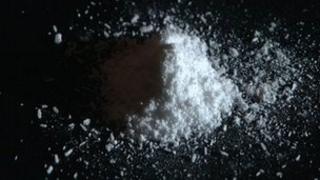 A student medical journal that published step-by-step instructions on how to make mephedrone from everyday products has been withdrawn.
The Trinity Student Medical Journal (TSMJ) is edited and managed by students at Trinity College Dublin.
The essay was titled "Inspiration from Breaking Bad: Synthesis of Mephedrone from Legally-Acquired Domestic Substances", the Trinity News reported.
The college said academics were not involved in editorial decisions.
In a statement, it said: "The TSMJ editorial board has made clear that the article was intended to highlight the important public health issue of illegal drug manufacture by dangerous methods that may generate potentially lethal and uncharacterised products.
"In this case the article suggested that the final product could be mephedrone; an illegal substance.
"However, concerned by its contents, the school of medicine on sight of the published article requested that the TSMJ editorial committee withdraw the journal from circulation due to a combination of significant scientific inaccuracies."