AIB mortgage write-off allows family to keep home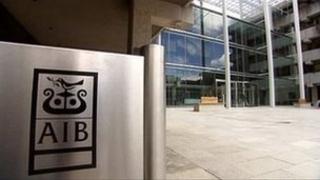 An Irish bank has written off more than one-third of a mortgage debt and allowed a family to stay in its home.
State-owned AIB wrote off 150,000 euros (£125,000), in a deal facilitated by a debt resolution organisation.
It is thought to be the largest debt writedown in the Republic of Ireland of a family home that was not repossessed.
The deal involves a married couple with two children, who bought their house during the property boom but were unable to pay their mortgage.