Christine Buckley: Campaigner and abuse survivor dies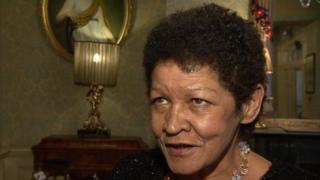 A well-known campaigner and survivor of institutional abuse has died following a long illness.
Christine Buckley, 67, the co-founder of the Aislinn Centre, died on Tuesday morning.
She passed away at St Vincent's Hospital in Dublin. She had been suffering from cancer.
Ms Buckley was the main subject of a 1996 RTÉ drama documentary, Dear Daughter, which gave her account of life in a Dublin orphanage.
She had lived as a child in the Goldenbridge orphanage, which was run by the Sisters of Mercy.
Her story created the first major controversy around institutional child abuse in the Catholic Church in Ireland but was disputed by the Sisters of Mercy.
Ms Buckley gave evidence to the Ryan Commission on institutional abuse, which was established by the Irish government in 1999.
She helped establish the Aislinn Centre, a drug-free rehabilitation centre for adolescents with drug, alcohol and gambling addictions.