Adrian Donohoe murder: Police to make fresh appeal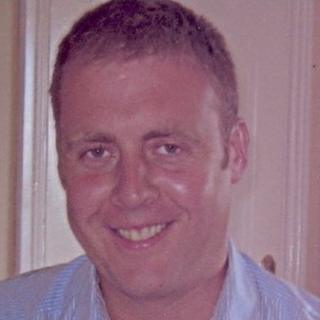 Irish police are expected to make a fresh appeal later about the murder of an officer in County Louth a year ago.
Detective Adrian Donohoe was shot dead at Lordship Credit Union, Bellurgan, near Dundalk, on 25 January 2013.
He was with another detective in an unmarked car on escort duty when an attempted robbery took place.
A gang of armed men were waiting in a car park outside to rob the credit union and moved to hold up staff as they were leaving the building.
The two police officers got out of their car and Det Donohoe, 41, was shot in the head as he approached the gang.
One hour after the shooting, a car matching the description of the one used in the incident was found burnt-out in Newtownhamilton, County Armagh.
A renewed appeal for further information from the public and an update on the investigation will take place outside Dundalk Garda Station on Friday.
Det Donohue, who was married with two children, was the first member of the force to be shot dead on duty since the murder of Det Jerry McCabe in 1996.
Det McCabe was also shot dead on escort duty outside a post office in Adare, County Limerick.