Four feared dead in light plane crash in Trier Germany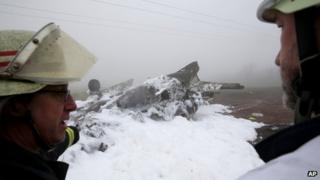 A light plane flying from England has crashed near the western German city of Trier, with all four of its German occupants feared dead.
Police say the plane is thought to have been a Cessna Citation business jet carrying two pilots and two passengers from England to an airfield at Foehren.
It crashed on a landfill site and was in flames by the time firefighters reached the scene.
Unconfirmed reports say it struck an electricity pylon in foggy conditions.