Marie Fleming, Irish right-to-die campaigner, passes away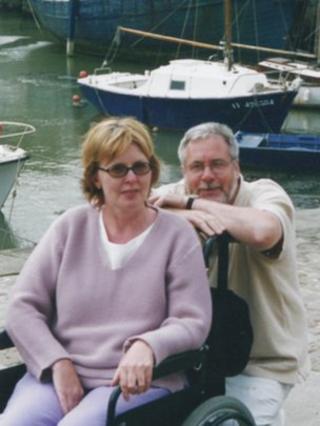 A terminally-ill Irish woman, who lost a landmark legal case in a bid to take her own life, has passed away.
Marie Fleming, a former university lecturer, died overnight. She was 59.
She had been diagnosed with multiple sclerosis in the 1980s, and latterly had been confined to a wheelchair, needed 24-hour care, and found it difficult to talk.
She challenged the Irish state for the right to end her own life with the assistance of her partner.
Ms Fleming, who was physically unable to end her own life, wanted her partner, Tom Curran, to be able to help her without fear of prosecution.
Three Dublin High Court judges ruled against her in January, and the Supreme Court rejected her appeal in April.
The Irish Prime Minister, Enda Kenny, later rejected a plea from her family to change the law on assisted suicide.
Ms Fleming, who had two adult children, argued that the ban on assisted suicide breached her constitutional rights and discriminated against her as a disabled person.
Suicide was decriminalised in the Republic of Ireland in 1993.
However, the ban on assisting another person to take their own life remains in force and a jail sentence of up to 14 years may be imposed for that offence.