Irish government drops plans to sell part of gas company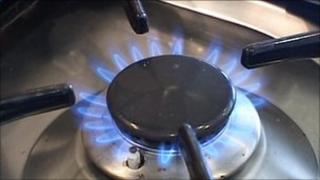 The Irish government has dropped plans to sell part of the state-owned gas company, Bord Gáis Energy (BGE).
It said the prices offered by international bidders were not high enough.
BGE's businesses include Firmus Energy, which supplies gas and electricity in Northern Ireland.
The bidders were understood to include Viridian, Northern Ireland's largest energy firm, which owns Power NI.
Pat Rabbitte, the Republic of Ireland's energy minister, said he had been been "clear from the outset" that a sale would only take place at a price that "fully recognises the inherent value of the business."
Mr Rabbitte said he would continue to invest in and develop BGE and to review options for its future.
Part of the Republic of Ireland's bailout deal involved an agreement to sell some state assets, but progress has been slow.
It made about 400m euro though the sale of the national lottery licence but has withdrawn plans to sell its 25% stake in Aer Lingus and state forestry firm, Coillte.