French police question Ikea bosses over snooping claims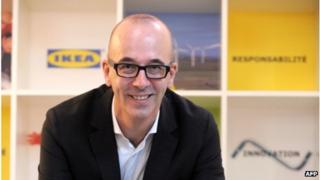 French police investigating claims that Ikea snooped on employees and customers are questioning two senior executives of the Swedish firm.
The former head of Ikea in France is also being questioned.
Ikea has admitted breaching its own ethical standards after it was accused of obtaining information from police files about its staff and customers.
Ten people, including four police officers, have already been placed under investigation.
The arrests of the chief executive officer of Ikea France, Stefan Vanoverbeke, his predecessor, Jean-Louis Baillot, and the chief financial officer, Darius Rychert, come after more than a year and a half of investigations.
Police searched the company's head office outside Paris 11 days ago.
The company said then that it was co-operating with the inquiry.