'Mystery woman' returns to Australia from Dublin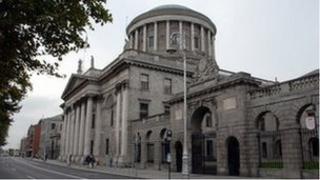 A 25-year-old woman found in a distressed state in Dublin last month is to be reunited with her family in Australia, Irish police have said.
It was initially thought she was 14 or 15 years old and may have been trafficked into Ireland. She was identified after police released her photograph to the media.
The High Court in Dublin was told on Thursday that she would continue to be monitored by adult psychiatric services.
The court was told a comprehensive psychiatric assessment had found her to be "very vulnerable".
However, police later said that after consulting with the authorities in Australia, she would be returning home.
She had been living with a relative in Ireland for about three weeks before she was found in a state of distress on O'Connell Street in Dublin city centre.