Mystery Dublin girl 'vulnerable' 25-year-old Australian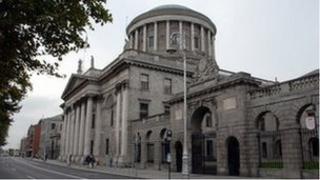 A woman found in a distressed state in Dublin who was thought to be 14 or 15 is actually a 25-year-old Australian, the High Court in Dublin has heard.
She was found on O'Connell Street on 10 October and it had been feared she had been trafficked into Ireland.
A detective told the court she was identified on Tuesday after police released her photograph to the media.
Describing her as "vulnerable", he said she was in Ireland for about three weeks before she was found.
The detective said she had been living with a relative.
Initial indications from the Australian authorities were that she had a history of psychiatric difficulties, he said.
The court was told she has not been speaking to medical staff in the hospital where she is being treated, but a psychiatrist who had assessed her also described her as being "highly vulnerable".
Her court-appointed legal guardian said that while there had been an "extraordinary turnaround" in the facts of the case, her vulnerability was not in question and the health service still had an obligation to protect her personal rights.
The barrister said that if a court decision meant she could walk out the door, "a life would be at risk".
A decision is due to be made about her future care on Thursday.