Monaghan dissident arrests: Two men still being questioned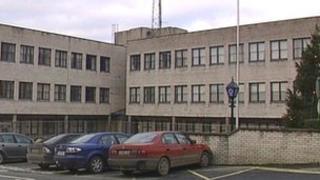 Irish police are still questioning two men arrested after the discovery of bomb-making components and fertiliser in County Monaghan on Saturday.
The men, aged 50 and 25, were arrested on suspicion of being members of a dissident republican organisation.
Police said the components and the 200kg of fertiliser seized were sufficient to make a massive bomb.
The men's period of detention was extended early on Sunday. They are being held in Monaghan police station.
The arrests were made by police targeting dissident activity in the border area.