Republic of Ireland unemployment lowest since 2010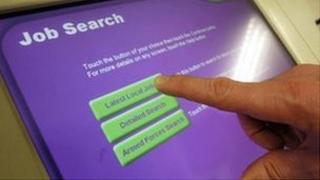 The number of people claiming unemployment benefit in the Republic of Ireland has fallen to its lowest level for three and a half years.
It was 13.2% in October. Although it is a small drop from 13.3% in September, it is the lowest rate since March 2010.
That was before Ireland sought an EU/IMF bailout that brought in more austerity and which is due to be completed in December.
Those claiming jobless benefits fell by 3,700 to 409,900 in October.