France serial killer Emile Louis dead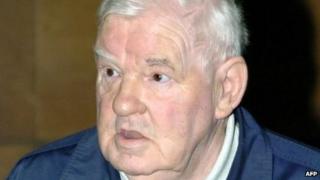 Notorious serial killer Emile Louis has died in France at the age of 79, his lawyer says.
Alain Fraitag says the former bus driver died in a secure hospital in Nancy in the early hours of Sunday.
Louis was jailed for life in 2004 for the murders of seven young women in the 1970s.
Many of the victims were mentally disabled and in care in the northern Yonne region. Some had used a bus driven by Louis.
He admitted carrying out some of the murders in 2000, but later retracted the confession.
The case against Louis was plagued with a succession of judicial problems.
In March 2002, the government punished three magistrates for failing in their duties by allowing Louis to avoid prosecution for more than 20 years. The thoroughness of the investigation was also questioned.
Many of the victims had severe learning difficulties, yet the local authorities simply recorded them as runaways. French police appeared to show little interest at the time.
Only one local gendarme pursued evidence against Louis, but the inquiries were halted and a damning report was lost until 1996.
The gendarme was then found shot dead - in what was recorded as suicide.
It was only thanks to pressure from the victims' families that the issue was kept alive until Louis was convicted and jailed.