Castleblayney unit to close 'as children not safe'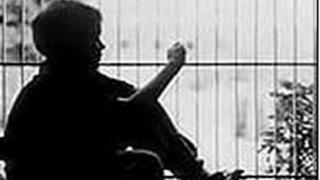 The Health Service Executive in the Republic of Ireland has said it plans to close a children's unit in County Monaghan after inspectors found that "children were not safe" there.
The report was published on Tuesday by the Health Information and Quality Authority.
It said children were being locked into the Rath na nÓg unit at Castleblayney.
This was despite the fact that there had been four fires at the unit shortly before the inspection.
Inspectors found that the service was not able to manage children and young people's behaviours at the high support unit.
These included:
• fire setting
• bullying
• self harming
• assaults
• absences without authority.
As a result, the report said, staff were not able to keep children and young people safe. The unit caters for 12 to 16 year olds.
Arrangements are being made to transfer two children from the unit and redeploy staff.
"The closure of the unit is in line with the service's national policy to decommission high-support units and increase the services capacity of Special Care Services," the HSE said.
External doors at the unit were locked overnight to stop young people leaving, the report said. However, the fire system did not allow doors to be unlocked automatically in the event of smoke or a fire.
Inspectors also found that some young people were being exposed to harm from their peers and staff measures aimed at changing this were not sufficient to reduce the bullying.
In interviews, one young person said: "It's not a good place for young people," and the inspectors noted that children wanted to lock their bedroom doors at night in order to feel safe.
The report noted that social workers told the inspectors that the staff addressed bullying and supported vulnerable children as much as possible. However, inspectors were not satisfied that this was the case.