Public warning over theft of radioactive items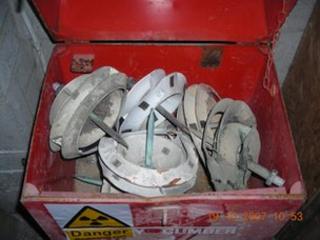 Irish police have issued a pubic warning after "highly dangerous" radioactive material was stolen during a burglary in County Dublin.
Officers said the radioactive items were seven lightning preventers, contained in a red metal box.
They warned the public that the stolen items should not be touched or approached.
Police said the lightning preventers have the appearance of aluminium or steel but are of no scrap value.
They asked anyone who discovers the stolen items to contact them or the Radiological Protection Institute of Ireland in Dublin.