Dell opens financial services centre in Dublin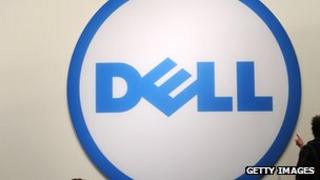 Dell has announced that it is creating 300 jobs at a new financial services centre at Cherrywood in Dublin.
The move was made possible after the company was awarded a banking licence from the Central Bank of Ireland in June.
Dell said 200 people would initially be employed but said this figure was expected to rise to 300 within the next three years.
Dell employs around 2,500 people in Dublin, Limerick and Cork.
Prime Minister Enda Kenny said: "At a time when we are working to rebuild the economy and the financial services sector it is a great vote of confidence for us to have a company of Dell's calibre select Ireland as the home for its financial services business.
"The selection of Ireland as the location for the establishment of the headquarters for its EMEA financing business is a further sign of the continued investment in Dell's operations in Ireland."
Finance Minister Michael Noonan said the decision to set up the centre in Dublin was a "very positive development" for the financial services sector in Ireland.
"We have a strong and well-established financial services sector in Ireland and combined with Dell's track record here, I am sure that this venture will be a great success," he said.
Aongus Hegarty, president, Dell Europe, Middle East and Africa (EMEA) said: "We are delighted to build on our existing presence in Ireland through the establishment of the Dublin-based Dell Bank International Limited.
"This development is a further example of the continued investment in our Irish operations in Cork, Dublin and Limerick.
"We plan to build out our financing business from here, facilitating our goal to bring a diverse range of financial solutions to our customers throughout Europe."