Irish junior doctors vote to strike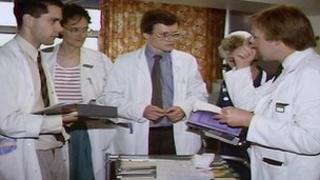 The Irish Medical Organisation is to hold a one-day national strike of non-consultant hospital doctors on Wednesday 25 September.
The protest over working hours follows a ballot of members in which 97% of 1,000 doctors voted for action.
The union has also announced that each week following the national strike, there will be 24 hours of action in one hospital in each region.
It said emergency services, oncology and dialysis would not be affected.
It is serving three weeks' notice of the action on the Health Service Executive and both sides will meet on Wednesday to discuss contingency measures.
The IMO represents around 2,000 of the 4,800 junior doctors in the health system.
The HSE said that many large hospitals had made significant progress towards compliance with the European Working Time Directive on a 48-hour week for doctors, but there are problems in small to medium-sized facilities.