Victim of Dublin shooting named locally as Dean Johnson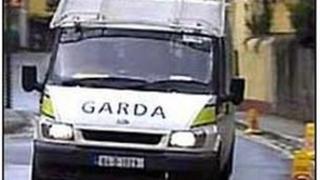 The man in his early 20s who was shot dead in Dublin in the Republic of Ireland has been named locally as Dean Johnson.
It is believed he was involved in a confrontation with a number of men in Neilstown in the early hours of Saturday 24 August.
The shooting happened at Harelawn Green, Clondalkin.
Mr Johnson was taken to Tallaght Hospital where he was later pronounced dead.
Forensic experts are examining a car that was discovered on fire which was believed to have been used in the gun attack.