Irish director Dearbhla Walsh to direct Roald Dahl film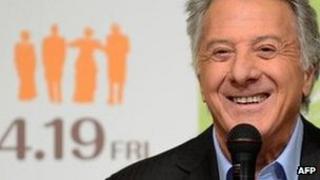 Irish director Dearbhla Walsh is to direct Dustin Hoffman and Judi Dench in a new BBC adaption of the Roald Dahl novel Esio Trot.
Sligo-born Ms Walsh, who won an Emmy for Little Dorritt, will direct a script written by Richard Curtis.
Ms Walsh has worked in television, including children's programming and soap opera EastEnders for 21 years.
Her other credits include Funland, The Tudors, Borgia and Talk To Me.
The announcement about the film was made on Thursday by BBC One Controller Charlotte Moore at the Edinburgh TV Festival.
She said: "It's an honour to have Dame Judi Dench and Dustin Hoffman starring in this wonderful new adaptation.
"It's absolutely stellar casting for one of the nation's favourite children's classics."
The novel tells the story of Mr Hoppy, a retired bachelor, who harbours a secret passion for his neighbour, Mrs Silver.
Unfortunately she lavishes all her affection on another - Alfie, her pet tortoise.
Hoffman will play Mr Hoppy and Dame Judi will star as Mrs Silver.
Filming of the 90-minute movie will start next Spring.