Police say they will not release post mortem examination results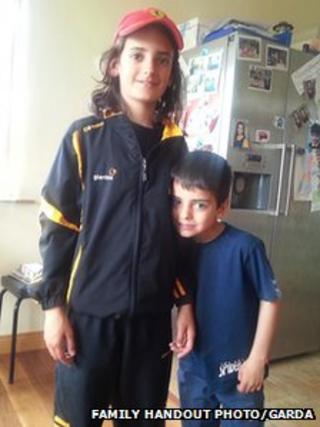 Irish police have said they will not be releasing details of the post mortem examinations on the bodies of two children who were found dead in a car in County Mayo.
Irish media, including the state broadcaster, RTÉ, reported that Eoghan Chada, 10, and his brother Ruairi, 5, were believed to have been strangled.
A search began after the brothers failed to return home after leaving to go bowling with their father on Sunday.
Their bodies were discovered on Monday.
They were found after a car struck a wall at Clooneen, County Mayo, at 15:30 BST.
While police did not release the results of the post mortem examination for "operational reasons", they previously said that they did not believe the children had died from injuries received in the crash.
The driver of the car, believed to be their father, was taken to hospital.
He was not thought to be seriously injured but is still receiving medical treatment.
The bodies of the young brothers are expected to be handed over to their mother on Wednesday or Thursday.
Police have removed the car for further technical and forensic examination.
They said investigations were ongoing.
Police had earlier issued a child rescue alert seeking the public's help in finding the children.
The alarm was raised at 01:30 BST on Sunday after they failed to return the family home in Ballinkillen, County Carlow, with their father Sanjeev Chada.