Plan to replace Irish TV licence fee with broadcasting charge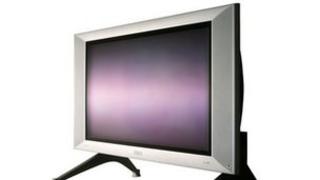 The Irish TV licence fee is set to be replaced by a new public service broadcasting charge.
The charge will apply to all households in the Republic of Ireland, regardless of TV ownership, with the exception of pensioners and some benefit recipients.
The government department responsible said the new charge was designed to address TV licence fee evasion.
They said it was also in response to the increase in the number of people accessing broadcast content online.
A spokesman for the Department of Communications, Energy and Natural Resources said, based on its own research, 16.7% of TV owners were evading TV licence fee payment at present.
It is expected that the new public service broadcasting charge will not exceed the current annual TV licence fee of 160 euros (£138).
The plan was announced by the Communications Minister, Pat Rabbitte, as he published a five-year review of public service broadcasting in the Republic of Ireland.
Mr Rabbitte is to hold a public consultation on the proposed charge, which could come into effect by 2015.
Other proposals in the review include a cap on the number of minutes of advertising that public service broadcasters are allowed to transmit each hour.
The department also plans to seek further efficiencies savings from the Irish state broadcaster, RTÉ, which currently receives 46% of its funding from commercial sources.
The country's economy has been very badly affected by the economic downturn and since 2008, RTÉ's commercial revenue has fallen by 35%.
During the last five years, the broadcaster has cut its staff numbers by 21% and implemented an efficiency programme that has saved 104m euros (£90m).