Four drowning deaths within 48 hours in Irish Republic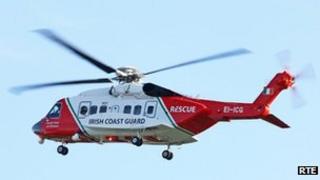 Four young people have died in separate drowning incidents across the Republic of Ireland within the last 48 hours.
They ranged in age from 12 to 21 and all got into difficulty while swimming in rivers and lakes during hot weather.
The latest to die was a teenage boy, who drowned in a lake near Strokestown, County Roscommon, on Thursday evening.
Earlier on Thursday, a 12-year-old boy died at a County Cork beach. A 21-year-old woman died in County Limerick and a 17-year-old boy died in County Kildare.
After the four deaths, the chief executive of Irish Water Safety urged parents to ensure their children only swim in designated swimming areas, supervised by life guards.
John Leech told Irish state broadcaster RTE that the good weather had resulted in novice and inexperienced swimmers taking to open water, often with no supervision.
Unconscious
The Irish Coast Guard was involved in the Roscommon search operation, and the teenager's body was recovered before midnight.
The 12-year-old boy died after he got into difficulty while swimming at Youghal beach in Cork.
The woman, who has been named as Lisa Knight, was swimming in the River Feale in Limerick on Wednesday when she became separated from her friends.
She was taken unconscious from the water and could not be revived.
The 17-year-old also died on Wednesday, while swimming in a river in Celbridge, County Kildare.