Dresden centre spared as floods ravage Germany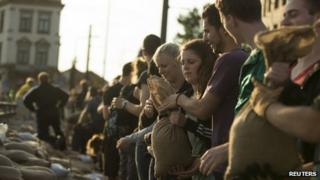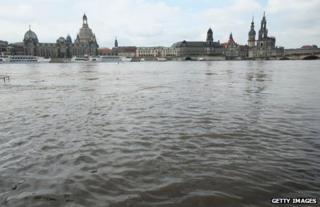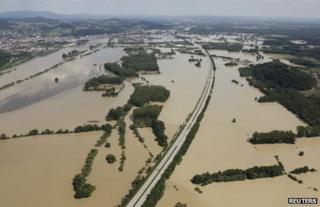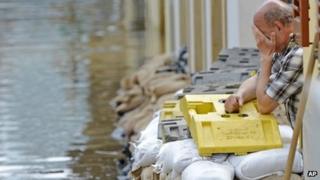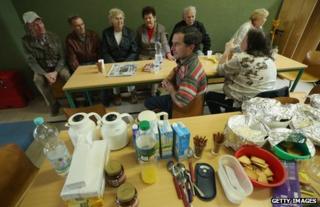 The River Elbe has crested in the German city of Dresden, flooding wide areas but sparing the historic centre.
People had worked frantically to shore up defences as the river peaked nearly 7m (22 feet) above its normal level.
It is one of many German cities battling severe floods, which have killed at least 15 people across central Europe.
Tens of thousands have been evacuated and areas further downstream are bracing for the arrival of high waters.
Dresden in the state of Saxony was badly hit by floods in 2002 but this time defences appear to have saved historic buildings including the cathedral and opera house.
Thousands of emergency personnel and residents worked through the night to fill sand bags and build up flood barriers.
The same scene was repeated along the Elbe, where huge areas have been inundated. Latest fears are focused on the cities of Bitterfeld and Halle.
Chancellor Angela Merkel visited Bitterfeld on Thursday and promised further emergency aid.
The situation also remains serious in Deggendorf on the River Danube in Bavaria, where levees burst on Wednesday.
The Danube peaked on Thursday in the Slovak capital Bratislava, where the main flood defences held firm. High water in the Hungarian capital Budapest is expected on Monday.
Upstream along the Elbe in the Czech Republic, huge areas remain under water and emergency workers are using boats to get supplies to people cut off.
As a result of the flooding, three people have died in Germany, eight in the Czech Republic and four in Austria, according to an EU status report.