Cyprus bailout: Your questions to Robert Peston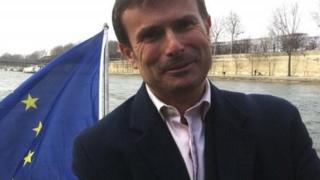 A crucial vote in Cyprus' parliament on a bailout that has sparked huge public anger has been delayed until Tuesday.
The 10bn-euro ($13bn; £8.6bn) bailout agreed by the EU and IMF had demanded that all bank customers pay a one-off levy and led to heavy cash withdrawals.
Join BBC Business Editor Robert Peston for a live Twitter Q&A today.
Robert will take your questions on the bailout and the economic impact of the controversial plan in Cyprus and the wider eurozone.
He will answer your questions directly from his Twitter account @Peston today between 16:00 and 16:30 GMT.
Here is how you can take part:
Send your question using the web form below
On Twitter, tweet your question using the hashtag #AskBBCPeston
On Facebook, leave a comment here
To follow the Q&A live, go to Robert's Twitter page. You don't need to have used Twitter before or have a Twitter account to see it, just click this link.
When the session has ended, we will collect the questions and answers and publish them on this page.
Although Robert will try and answer as many questions as he can, he won't get to all of them.
Questions will be tweeted immediately before the answer, and might therefore be edited for brevity.
Thank you for your questions. You can read a selection of your questions and Robert Peston's answers: Cyprus bailout: Your questions to Robert Peston