Kidnapped Ukrainian reporter escapes from Syrian rebels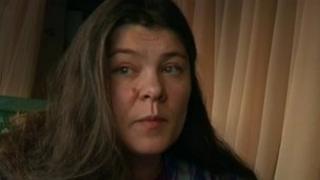 A Ukrainian journalist held for several months by Syrian rebels has escaped from her captors, her family says.
Anhar Kochneva's nephew said she was now safe in the capital Damascus.
Kiev confirmed she was free and safe, saying she had already contacted the Ukrainian embassy in Syria.
The rebels had demanded a ransom of $50m (£33m) for the release of Kochneva, who is reportedly a supporter of Syrian President Bashar al-Assad.
The rebels had also threatened to kill any citizens of Russia, Ukraine or Iran captured in Syria.
'Huge risk'
Kochneva's nephew, Dmytro Astafurov, said that she had managed to escape on Monday morning.
He said he had spoken to her on the phone and that she was now "in safe hands" in Damascus.
The foreign ministry in Kiev confirmed that the reporter was safe, saying she planned to visit the Ukrainian embassy in Damascus on Tuesday.
The ministry did not provide any further details.
Russia's Ria Novosti news agency later published an interview with Kochneva, in which she said she had been held by the Free Syrian Army (FSA) near the central city of Homs and was treated poorly by her captors.
"My treatment will now take a long time and will be expensive, unfortunately," she said.
Kochneva, who was working as a freelance for Russian and Ukrainian media, went missing in October.
Her abduction was condemned by the International Federation of Journalists (IFJ) and European Federation of Journalists (EFJ).
All sides in the Syrian conflict have been accused of attacks on journalists.