Great-West Lifeco to buy Irish Life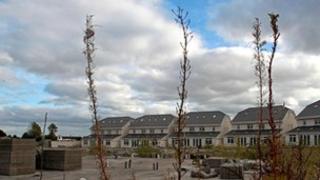 Canadian life insurer Great-West Lifeco announced it is to buy state-rescued insurer Irish Life for 1.3 bn euros (£1.1bn).
Last year, Ireland paid the same amount to take over Irish Life.
It was formerly the insurance arm of bailed-out Irish Life & Permanent.
Great-West Lifeco's previous attempt to sell the firm failed in late 2011 amid the eurozone debt crisis.
The Winnipeg-based company said it intended to merge Irish Life, Ireland's largest life and pensions company, with its own Irish unit, Canada Life.
Finance Minister Michael Noonan said the sale, expected to close in July, would help push the Irish republic's government debt to just below 120% of GDP. An estimate in December predicted it would peak above 121% in 2013.
The sale is part of the government's effort to cut its exposure to the financial sector which it had bailed out with 64 bn euros (£55bn) when a property crash hit the country's economy. In February, the Irish government achieved a 1bn euros (£0.9bn) sale of debt in part-owned Bank of Ireland.
Mr Noonan said the deal provided Irish taxpayers with a "full return" on their investment in Irish Life, adding that an additional dividend of 40m euros (£35m) would be paid to the state prior to completion.
"Today's investment by a company of their stature is a significant vote of confidence in the Irish economy and I am sure that this will lead to further investment," he said.