Irish warning over mobile phone 'missed call scam'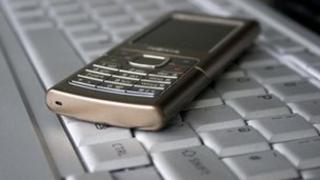 Thousands of mobile phone users in the Republic of Ireland have been targeted by an international scam that appears to have originated in Slovenia.
ComReg, the office of the Irish communications regulator, has issued a warning to mobile phone customers after the scam emerged at the weekend.
It only affected customers who have 087 numbers in the Republic.
They received a missed call but when they phoned back they were connected to a premium rate phone line in Slovenia.
However, to the customer, the call would have appeared to be from the 086 network in Ireland.
A spokesman for ComReg said they became aware of the issue on Sunday and the authorities moved to place a block on the premium number from all Irish networks.
He said they also got in contact with the authorities in Slovenia to inform them that a premium rate number was being misused.
ComReg is also working with the Irish mobile phone network providers to ensure that the customers affected are not left "out of pocket".
The regulator has issued advice to mobile phone users to be vigilant about replying to calls from numbers they do not recognise.
The calls in question rang very briefly and no message was left.