HMV fail to pay money owed to cancer charities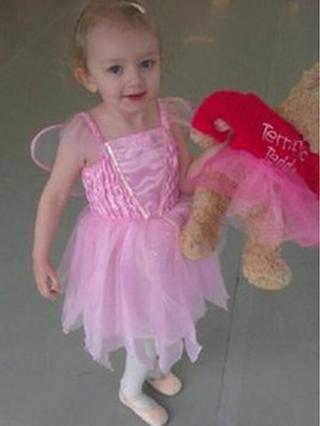 The producers of a charity single to raise money for children's cancer charities have said they have not been paid by music retailer HMV.
The Elton John cover was number one in the Irish single charts for two weeks and narrowly missed out on the Christmas number one position.
Elton John personally endorsed the Irish campaign.
HMV's 16 stores in the Republic have been closed, and the company's business in the country put into receivership.
The firm is in administration in the UK where its 223 UK stores, including 10 in Northern Ireland, are continuing to trade.
Lily-Mae Morrison, from County Galway, has been diagnosed with high risk neuroblastoma.
A charity cover version of Elton John's song, Tiny Dancer, was released to raise money for the Sunni Mae Trust and the Neuroblastoma Society.
Some of Ireland's biggest recording stars, including Paddy Casey, Declan O'Rourke and Camille O'Sullivan, have all recorded vocals for the single.
In total more than 300 musicians sing or perform on the track.
Stephen Macken who produced the single said the administrators have contacted him.
"I received a phone call from David Carson from Deloitte, who was appointed examiner for HMV Ireland.
"He said that he was acutely aware of the sensitivity of the situation regarding Tiny Dancer and HMV and would deal with it as a priority and revert back to me as soon as possible." he said.
A spokesperson for Deloitte said that they were aware of the situation with the charity and would be looking into it.