Berlin mayor survives no-confidence vote over airport delays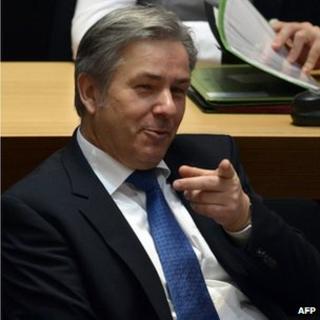 Berlin's Mayor, Klaus Wowereit, has survived a vote of no confidence in the German capital's senate over repeated delays in the opening of a new airport.
The original plan was to inaugurate it in late 2011 but the date has been pushed back again to 2014.
The cause of the delay is not clear. The fire-prevention system appears to be one of several unresolved issues.
Embarrassment over the delay has led to much soul-searching in Germany, says the BBC's Steve Evans in Berlin.
The airport, Berlin-Brandenburg, may also run into EU opposition, German media report, because of its proposed flight routes.
Their environmental impact is said not to have been properly assessed, with local bird species put at risk, and a legal challenge could be mounted under European law.
'Irreparably shaken'
Opposition politicians have been calling for Mr Wowereit to resign over the project.
"The confidence of Berliners in the senate's ability to act under the leadership of Klaus Wowereit has been irreparably shaken," read a recent statement from the Green party.
The federal government reportedly wants to avoid the nomination of Brandenburg's state governor, Matthias Platzek, as Mr Wowereit's replacement on the airport project's supervising council.
The new airport, to be named after former Chancellor Willy Brandt, is meant eventually to replace the capital's ageing Tegel and Schoenefeld airports.
It will handle up to 27 million passengers a year.
It was initially meant to be a showcase for the German capital, commensurate with the city's growing status as a big tourist destination and a hub of political power, says our Berlin correspondent.
But it has suffered from a litany of technical problems. The initial delay in its opening was put down to a lack of check-in desks.
In June last year there was another problem when it transpired that the site's fire system was not ready.
The cost of the project has also risen, from the initial 2bn euros (£1.6bn; $2.6bn) to more than 4bn, with the possibility it may rise further.
The mayor will continue to wrestle with the project for which there remains no certain date of completion or final cost, our correspondent adds.
German newspapers have highlighted the damage to Germany's reputation for efficiency.