Irish government hears abortion submissions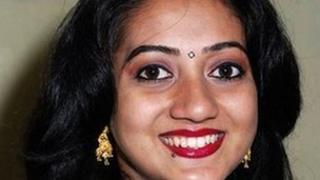 A committee of Ireland's parliament is to begin hearing submissions on abortion over the next three days.
The Fine Gael-Labour coalition said it would bring in legislation and regulation on the issue by the summer.
It is expected to allow a pregnancy to be terminated where there is a risk to the life of a mother as distinct from a risk to her health.
The credible threat of suicide by a pregnant woman would also be considered grounds for an abortion.
The move is opposed by the Catholic Church.
The abortion debate in the Republic of Ireland received a higher profile following the death of Savita Halappanavar in a hospital in Galway in November.
The 31-year-old, who was 17 weeks pregnant, died at University Hospital Galway following a miscarriage.
Her family said she had asked several times for an abortion before she died.
The death of the Indian-born dentist sparked international protests and reignited the debate on the Irish Republic's abortion laws.