Man arrested over 'spy operation' at Dublin police station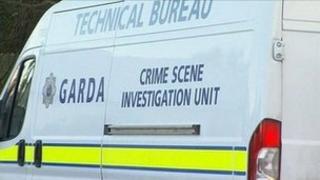 Irish police investigating an alleged dissident republican spying operation at one of their stations in Dublin have arrested a man.
The investigation began in September last year, when surveillance equipment was found in a hotel room overlooking Harcourt Square garda station.
The station is the city's regional police headquarters and it houses the garda Special Detective Unit.
The 23-year-old was detained in Dublin on Friday evening.
It is believed the equipment, which included cameras, was being used to record car registration plates and identify police involved in operations against dissident republican terrorists.
At the time of the discovery in September, two men aged 32 and 41 were arrested.
The 41-year-old man later appeared before the Special Criminal Court in Dublin.
The 32-year-old man was released without charge.