Wales profile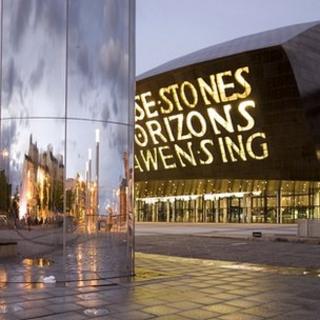 Wales has one daily newspaper that aspires to national coverage. An edition of the Liverpool Daily Post caters to North Wales. There is also a lively weekly Welsh-language press, especially at the level of "papurau bro" (local newspapers), as well as one heavyweight.
UK television and radio networks cover Wales, as well as BBC and commercial stations of local appeal.
A largely Welsh-language TV channel called S4C broadcasts in the UK Channel 4 slot. It is partly commercial and partly funded by a UK government grant. The BBC contributes some programming to it.
The BBC has two dedicated radio services for Wales, one in English and the other in Welsh.
The press
The Western Mail - Cardiff-based daily
The Daily Post - Welsh edition of Liverpool daily
Wales on Sunday - popular tabloid
South Wales Echo - Cardiff-based evening paper
South Wales Evening Post - Swansea-based evening paper
Y Cymro (The Welshman) - Welsh-language weekly
Television
BBC Two Wales - varied evening schedule of Welsh interest
ITV Wales - commercial
S4C - mainly Welsh-language channel
S4C Digidol - 24-hour Welsh-language digital service
Radio
Capital FM - major commercial Cardiff FM station
Real Radio Wales - commercial regional station