Irish police 'foil Continuity IRA plot to murder British soldier'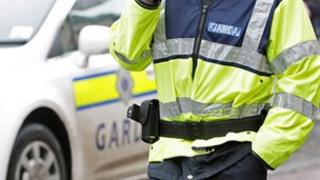 A paramilitary plot to murder a British soldier as he returned to the Irish Republic on home leave has been foiled by Irish police, it has been reported.
It is believed the dissident republican group, the Continuity IRA, planned to shoot the soldier when he returned to County Limerick for Christmas.
The Irish Independent newspaper has reported that the group targeted the soldier after learning of his holiday plans on Facebook.
Gardai have not commented on the case.
The newspaper's security editor, Tom Brady, said the murder plot was "well advanced" when it was disrupted.
He claimed the paramilitary group had "sourced a weapon" and had chosen the location and the person who would carry out the attack.
Mr Brady said the soldier was to be shot while he attended a function in Limerick city over the Christmas period.
He reported that a Continuity IRA "sympathiser" had befriended the soldier on Facebook and learned of his holiday plans by monitoring his posts on the social networking site.
Mr Brady said the plot was uncovered by garda intelligence and the soldier and his family were warned.
As a result, the soldier will not return to Limerick but will remain in the UK over Christmas, the paper said.