Depardieu tax exile move 'shabby' - French PM Ayrault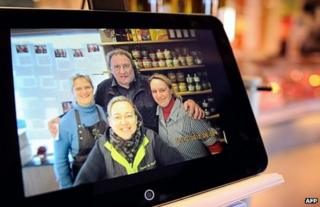 French Prime Minister Jean-Marc Ayrault has described the decision of film star Gerard Depardieu to move to Belgium to avoid higher taxes as "shabby".
He suggested that Depardieu's move to the small town of Nechin, just over the border from the French city of Lille, was unpatriotic at a time of cutbacks.
Nechin's mayor revealed this week that Depardieu, 63, had taken up home there.
Some of France's wealthiest citizens are feeling victimised by the Socialist government, a BBC correspondent says.
There is a general disgruntlement in business circles over the tax rates, the BBC's Hugh Schofield reports. Luxury goods magnate Bernard Arnault made headlines three months ago when he announced plans to relocate to Belgium, denying it was for tax reasons.
However Depardieu's departure, our correspondent adds, is seen as less damaging to the government as his political views are known to be on the right and he is regarded as a rather grumpy, temperamental character.
Belgian residents do not pay wealth tax, which in France applies to individuals with assets above 1.3m euros (£1m; $1.7m), starting at a rate of 0.25%. Nor do they pay capital gains tax on share sales.
Next year, the top rate of income tax in France is due to become 75% on earnings above 1m euros. It is currently 50% in Belgium.
'Bucolic setting'
Speaking on the France 2 TV channel, Mr Ayrault said: "I find this quite shabby... All that just to avoid paying tax."
Depardieu was a "great star" whom "everyone loves as an artiste", he added.
However, according to the prime minister: "Paying a tax is an act of solidarity, a patriotic act."
French conservative opposition politician Jean-Francois Cope said the departure of Depardieu was "distressing for the country and its image".
"You don't see leading business figures or huge stars moving out of Belgium, Britain, Germany or Italy," he added.
Depardieu is celebrated for such cinema roles as Cyrano de Bergerac and Obelix in the Asterix series, and can command 2m euros per film.
The mayor of Nechin, Daniel Senesael, said the actor had other reasons for moving to his area, which is already home to some 2,800 French citizens including the Mulliez family, owners of French hypermarket chain Auchan and the Decathlon sports stores.
"I think he wanted to enjoy the atmosphere in Belgium, our identity, the rural, bucolic setting," he told RTL radio.
However, our correspondent says it is quite obvious that the main reason for the move is for tax reasons.
It appears Depardieu's new home is an old customs officer's house, showing just how close it is to the border, he adds.