Lily-Mae: Charity single tops Irish chart for second week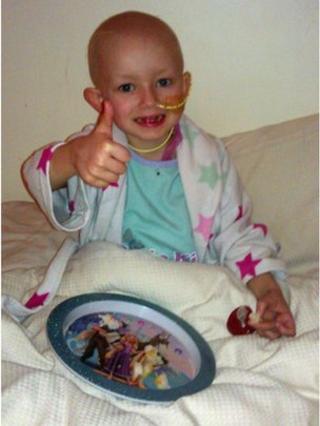 A charity single by some of Ireland's biggest recording stars has spent a second week at the top of the Irish single charts.
The cover of the Elton John track Tiny Dancer was released to raise money for Lily-Mae, a four-year-old with cancer.
The track has now spent a second week at number one outselling the number 2 and number 3 single combined.
Paddy Casey. Declan O'Rourke and Camille O'Sullivan have all recorded vocals for the single.
In total over 300 musicians sing or perform on the track.
Elton John
The four-year-old from Galway in the Irish Republic has been diagnosed with high-risk neuroblastoma, a rare children's cancer.
The video for the song can be seen here.
Elton John has backed the project by encouraging his fans to buy the single.
This week Tiny Dancer outsold entries from Labrinth, Emeli Sande, Rihanna, Olly Murs and One Direction in the Irish Charts.
The single is the fastest selling single in the Irish Republic this year and the fastest selling non-X Factor single of the last six years.
It has also gone to Number 1 in the iTunes vocal chart in the UK, Australia and Luxembourg as well as charting in a number of other territories.
Any money raised from the single will be split between the Sunni Mae Trust and the Neuroblastoma Society.
'Our tiny dancer'
Lily-Mae's parents are both professional ballet dancers and they were delighted at the choice of song.
"Tiny Dancer is one of my partner Judy's favourite songs so we were thrilled to hear that it was going to be released for us," Lily-Mae's dad Leighton Morrison said.
"We are both ballet dancers and Lily-Mae loves dancing, when she grows up she wants to be a ballet dancer as well. She is our tiny dancer."
The couple also hope that more people will become aware of neuroblastoma through Lily-Mae's story.
"I had no idea what neuroblastoma was when we heard Lily-Mae had been diagnosed. Hopefully her story will educate more people about the illness," Leighton said.
The producer of the single Stephen Macken said he had to do something when he heard Lily-Mae was ill.
"Judith and Leighton are family friends and our daughters do ballet together. When I heard Lily-Mae had neuroblastoma it left me cold and devastated," said Stephen.
"I didn't even know what it was and as a parent of two young girls I was angry at myself for not knowing. I want to fill the gaps in people's knowledge and educate them."
The team behind the single now hope it can remain at the top of the Irish charts and become Christmas number one.
"Lily-Mae likes the colour purple and dinosaurs, and particularly likes purple dinosaurs. She also likes fairies and, more often than not, imagines herself as one," said Stephen.
"She would like to 'magic' the pain away but there's no magic in the real world and as a trainee fairy, she finds this a little bit confusing.
"If we can do this, keep the X Factor winner from the Christmas number one spot, then hopefully everyone will hear the story of the little, purple dinosaur loving fairy ballerina with a deadly cancer who left Simon Cowell's plastic popstar out in the cold this winter."