Alan Shatter announces closure of 100 police stations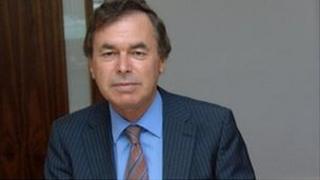 One hundred police stations in the Republic of Ireland are to close, the justice minister has announced.
Alan Shatter said the majority were part-time stations which were open for less than three hours a day and staffed by one officer.
Another seven stations will have their opening hours reduced.
Mr Shatter said after the closures were completed there would be 564 Garda (police) stations in the Republic.
The two largest stations that are closing are in Dublin - Kill-O' Grange in Dún Laoghaire, which has 28 officers, and Stepaside, which has 34.
Ten stations are to close in Galway, nine in Kerry, eight in Clare, six in Limerick and five in Donegal and Leitrim.
Seven stations in Dublin and Cork are to reduce their opening hours and close at night.
Minister Shatter said: "As minister I am committed to ensuring that the Garda Síochána use all of its resources in the fight against crime in the most efficient and effective way possible.
"Nobody should be under the illusion that a single garda sitting at a desk in a small garda station for three hours in the morning, no matter how committed or competent, is the best approach to tackling crime.
"We must free up gardaí so that they are available for frontline operational purposes. In this context it is important to note that none of the garda stations being consolidated outside Dublin are currently open or manned at night and most of them are only open in the morning."
The union which represents, Irish police officers - the Garda Representative Association (GRA) - accused Mr Shatter of disguising closure as consolidation and the withdrawal of gardaí from rural communities as rationalisation.
The GRA said the changes were being implemented without proper public consultation and said the move would have a negative effect on the quality of the police service.