Srebrenica suspect loses extradition battle in Israel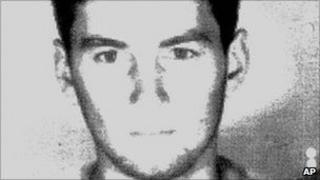 A Serb-Israeli has lost a court battle in Israel to avoid extradition to Bosnia, where he is accused of a role in the Srebrenica massacre.
Aleksander Cvetkovic, a Bosnian Serb with Israeli citizenship, is accused of being part of a military firing squad that allegedly shot up to 1,200 people.
Mr Cvetkovic, who denies the charge, appealed against a district court ruling last year to allow extradition.
On Thursday, he lost his appeal at Israel's supreme court.
"I believe the appellant's extradition is not... a wrong or unjust deed," wrote the head of the Israeli panel, Selim Jubran, in the ruling.
"Therefore there is no justification in not extraditing him to Bosnia," he added, his words quoted by AFP news agency.
A spokeswoman for Israel's justice ministry told AFP this was the first time a genocide suspect had become liable to be extradited.
The final authority to order an extradition rests with Justice Minister Yaakov Neeman, she said.
Mr Cvetkovic, who served in the Bosnian Serb army during the war, emigrated to Israel with his Jewish wife and children in 2006, and received Israeli citizenship that year.
A court was set up in Sarajevo, the Bosnian capital, in 2005 to relieve the burden on the UN war crimes tribunal at The Hague.
The tribunal has come under increasing criticism from Serbs who accuse it of partiality in its investigations into crimes committed by all sides in the wars which followed the collapse of the former Yugoslavia in the early 1990s.