Savita Halappanavar: Irish health service announces details of investigation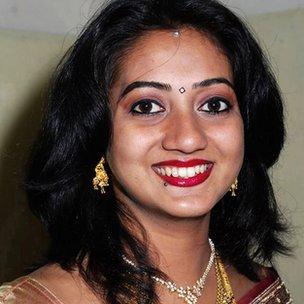 The Health Service Executive in the Irish Republic has announced details of its investigation into the death of Savita Halappanavar.
Ms Halappanavar, 31, died after a miscarriage at Galway University Hospital on 28 October.
Her family claimed she was repeatedly refused a termination during the miscarriage.
The inquiry will aim to determine the facts of her death, identify contributory factors and make recommendations to try to prevent a similar death happening again.
The expert panel tasked with the investigation will be made up of seven members and chaired by Professor Sabaratnam Arulkumaran, who is head of obstetrics and gynaecology at St George's University of London.
Prof Arulkumaran said that over the next three days the team would review the case notes, look at guidelines and interview people.
Thousands of people attended rallies in the Republic of Ireland at the weekend in memory of Ms Halappanavar, calling for changes to Irish abortion law.
The largest demonstrations took place in Dublin and Galway on Saturday.
Irish police have confirmed they are assisting the coroner in relation to Mrs Halappanavar's death.
A police spokesperson said this was "standard procedure in the case of a sudden death".
The Indian national, who was 17 weeks pregnant with her first child, died at University Hospital, Galway.
She had been admitted to the hospital with severe back pain and was later told she was having a miscarriage.
Her widower, Praveen Halappanavar, said his wife had accepted she was losing her baby and made several requests for a medical termination.
However, he claimed that doctors refused her plea because there was a foetal heartbeat.
Mr Halappanavar said hospital staff told them Ireland was "a Catholic country".
The hospital authorities have said the facts of the case have yet to be established.