Aer Lingus stoppage is called off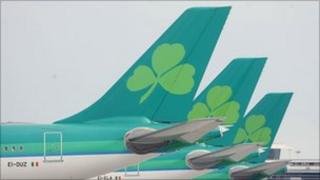 Industrial action at Aer Lingus timed for 19 November as part of a dispute over pensions, has been called off.
The Irish Congress of Trade Unions and employer's body Ibec had intervened to try to avert the two-hour stoppage.
SIPTU members at Aer Lingus decided to call off the stoppage and enter discussions.
The dispute centred on a 750m euro deficit in the pension scheme that covers staff at the airline and the Dublin Airport Authority.