Children's referendum: Court says government info 'not fair'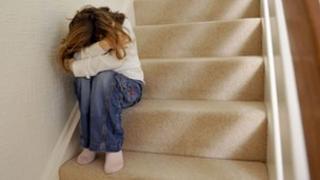 The Irish Supreme Court has ruled that a government information campaign in the Children's Referendum was not fair, impartial or equal.
On 10 November voters go to the polls to decide whether to put childrens' rights into the constitution.
A previous Supreme Court ruling requires the government to give impartial information in referendums.
The court has ruled a website, advertisements and in a booklet sent to every voter breached that ruling.
The case was taken by a Dublin man who claimed the government was wrongly using 1.1m euros of public funds to promote a Yes vote.
The government had denied doing any wrong.
The full reasons for the decision will be given next month.
In the meantime the link to the Children's Referendum website is no longer active.
The referendum campaign has attracted little public interest with all the Dail political parties urging a Yes vote.
Those asking for a No say it gives too much power to the state and social workers at the expense of families.