Developer stays bankrupt over property concerns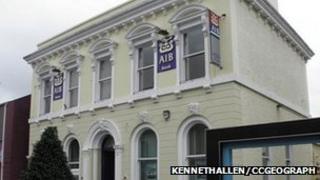 A developer and his wife face legal action to stop them ending their period of bankruptcy over concerns not all has been revealed about properties abroad.
The details emerged in a High Court application when the Official Receiver was given time to present more evidence against Sean and Mary McWilliams.
They were declared bankrupt in 2011 on a petition from Allied Irish Bank.
The court heard that the bankruptcy trustee was concerned that they had failed to co-operate in full.
Mr and Mrs McWilliams, from County Londonderry, owned a number of property companies registered in Swatragh and Dublin and had their biggest projects in County Donegal.
The court heard that they were also engaged, "at a very substantial level", in dealing in property in France (including Cap Ferrat) and the United States "and perhaps elsewhere".
Insolvency legislation normally allows people to be released from bankruptcy after a year, as long as they have revealed details of all their assets and co-operated with the trustee, who represents the interests of people owed money by the bankrupt.
The court heard that in February the trustee wrote to the Official Receiver and the McWilliams claiming that they had failed to co-operate in full.
At that point the Official Receiver applied to have their period of bankruptcy extended.
In June the case came before the High Court where a Bankruptcy Master ruled that the McWilliams period of bankruptcy should not be extended.
However, the court also granted an interim order keeping the bankruptcy in force until an appeal was heard.
Mr Justice Deeney has now ruled that the appeal should include fresh material unearthed by the trustee in recent months.
The case is listed for review on 5 November and the bankruptcy will remain in place until judgement is given.